Pneumatic Automatic Riveting Machine RM-J12A2HP
Pneumatic Automatic Riveting Machine is an automatic feeding rivet machine, pneumatic-driven, to reduce noise in the workshop, more economical and save energy, it will automatically feed rivets to save time.
Applications
It is suitable for producing helmets, clutches, brake shoes, folding chairs, folding tables, camping chairs, baby trolleys, hardware, etc. Mainly it will work for semi-tubular rivets, tubular rivets, solid rivets, eyelets, and grommets.
Parameters
CE Certificate:  YES
Control: Automatic
Rivets type: Hollow rivets, Semi-tubular rivets, and Solid rivets
Throat depth: 250mm(Can be enlarged according to needs)
Throat height: 750mm(Can be enlarged according to needs)
Rivets diameter: 3-8mm
Rivets length: 5-20mm, 20-50mm(different toolings for the different lengths of rivets)
Driven power: Pneumatic driven
Motor: 70 W
Voltage&Plug: Customized as per customers' requirement
Pneumatic pressure: 3.5-6.5bar
Dimensions: 500×700×1680 mm/1900mm
Net Weight: 200 Kgs
Pneumatic Automatic Riveting Machine Specifications
This model is an automatic feeding riveting machine, driven by the pneumatic source. The rivet bulk feeder will select rivets according to rivet body diameter, then send rivets to the rivets feeding channel in the queue, and one piece of rivets will stand by in the clamp. When the operator steps on the foot pedal, the air source will drive the pneumatic cylinder to punch down, and the puncher which connects to the cylinder will press the rivets down. The whole process is automatic, the operator just needs to load the rivets into the feeder in bulk quantity, which will save much time for production.
Save labor costs. Automatic feeding rivet for more efficient processing.
Acceptable for hollow rivets, semi-tubular rivets, and solid rivets.
Easy operation. Operators just need to load workpieces and step foot pedal.
Pneumatic driven.
Lower noise, less than 30dB.
Safety devises to prevent human injury.
Energy saves, machine motor is only 70W.
Take small area, easy maintenance, very easy to replace worn parts by workers.
24 months warranty for the machine, 6 months for punchers and dies sets.
Video
Machine Views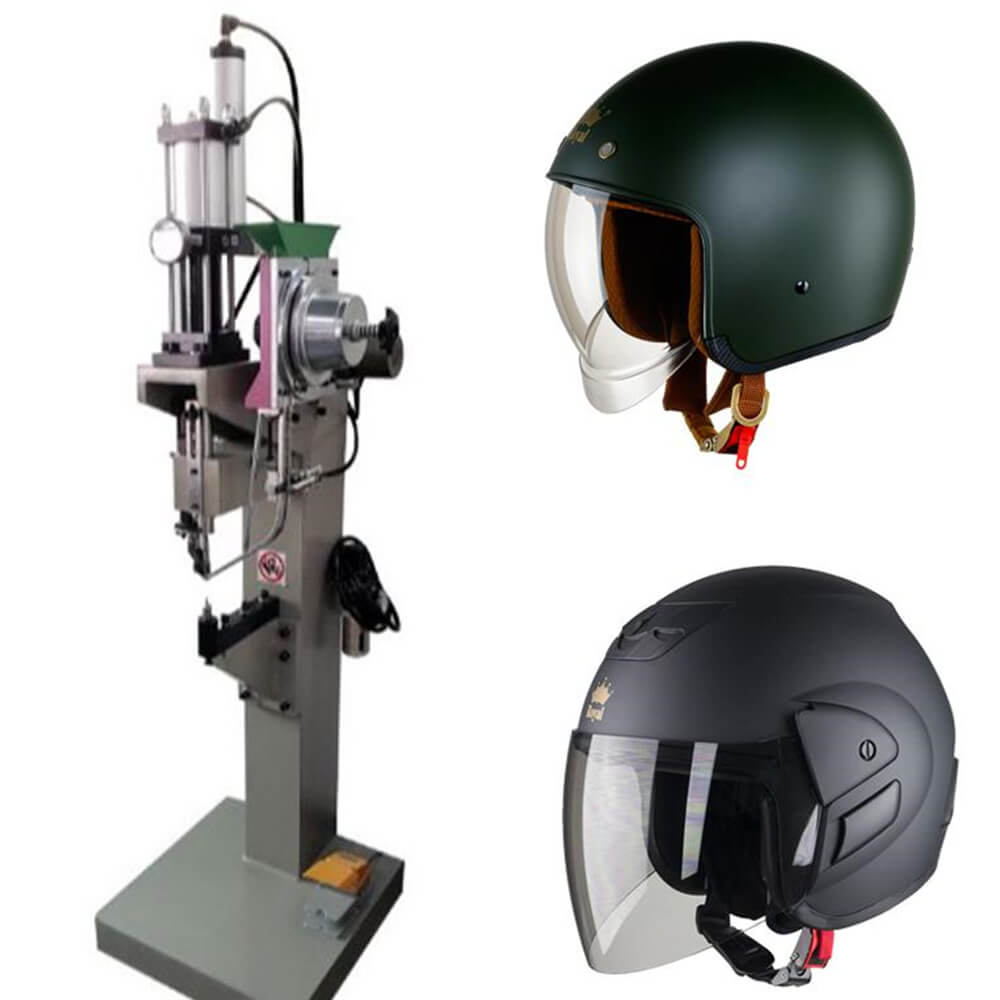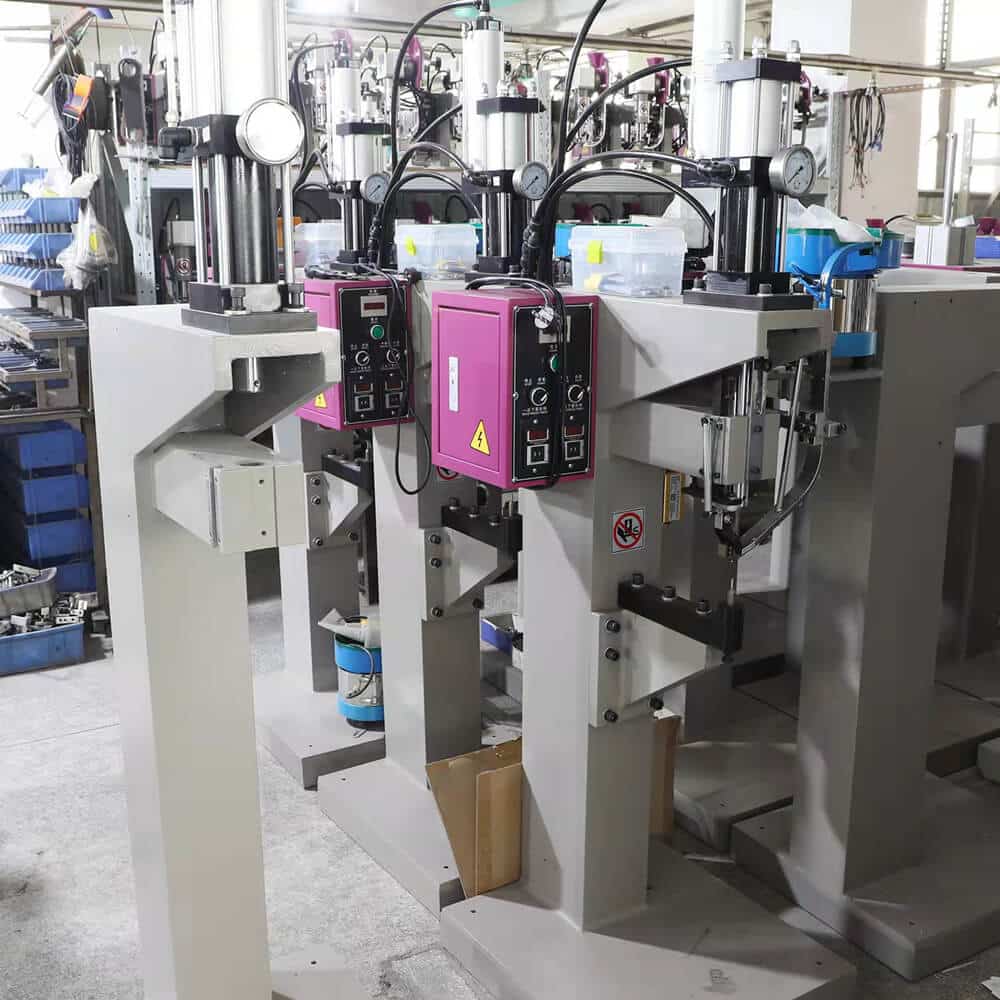 Upgrade items: vibratory bowl feeder model, some kinds of rivets must need vibratory bowl feeder.