Aluminum Ladder Making Machines
---
Fully automatic aluminum ladder production line is a complete solution for ladders. It combines the advantages of reduced cycle times in a single automatic equipment. Steps: 1.Punch the rung holes 2.Rung insertion 3.Rung expanding 4.Rung flaring
Ladder Squeezing Hydraulic Extruding Machine is a better ladder producing methods which are more tightly than expanding and flaring processing, to perform safer and more reliable.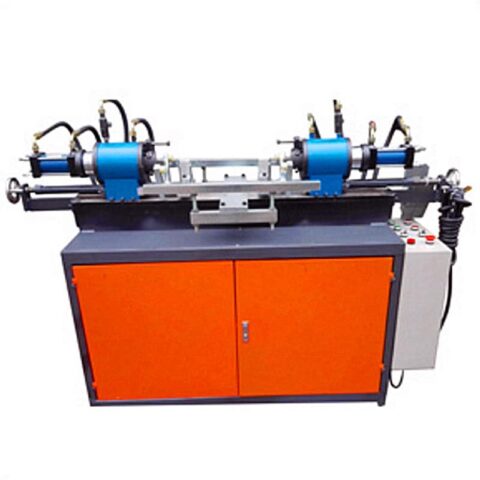 Ladder Step Rung Expanding Machine is one kind of ladder making machines which used to expand the ladder rungs from inside, to fasten the rungs on the aluminum profile by several embossed points.
Ladder Flaring Machine Rung Riveting Machine, Ladder orbital riveting machine, this machine is the one of step in ladder manufacturing, which used to fastening the ladder rungs on profiles by flaring the rungs.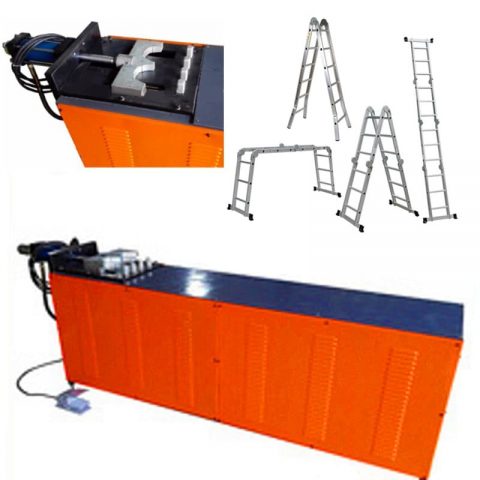 Folding Ladder Hinge Inserting Machine, also called as Joint extruding machine, Hinge inserting machine. This equipment is one kind of hydraulic press machine, which used to press-in hinges on the multi-purpose ladder and folding ladder profiles.
Multi-heads Aluminum Profile Punching Machine, punching aluminum ladder profiles and sections to forming various holes on one punch machine, amounted many sets of hydraulic cylinders and punch die and set for different punching job.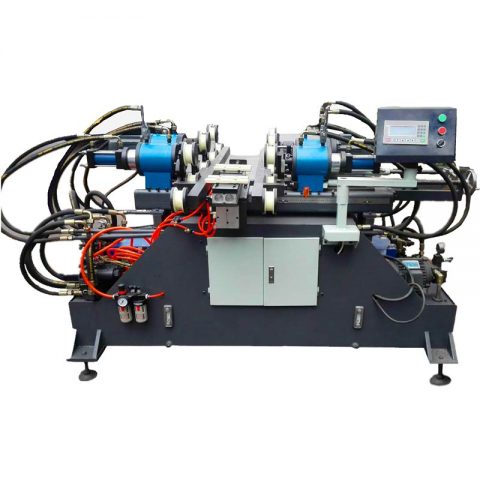 Aluminum ladder expanding machine and aluminum ladder flaring machine integrated on one, and also equipped with automatic holding and sending device. One worker is enough for producing aluminum ladders by only feeding ladder step rungs on machine manually.
Automatic aluminum ladder profiles punching machine used to punching ladder sides profiles to forming holes in the highest aluminum ladder productions line.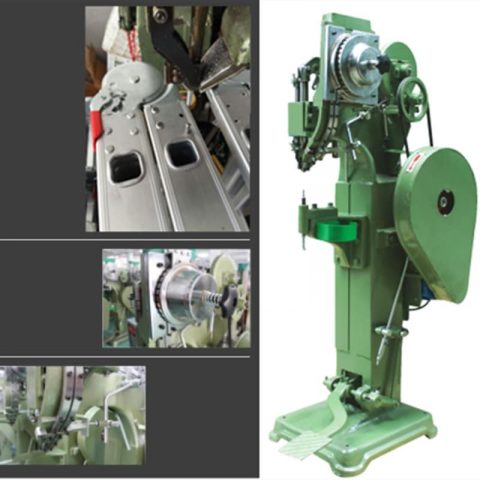 Multi-purpose Ladder Hinge Automatic Riveting Machine is specialized in doing riveting job on fastening multi-purpose ladder' hinges automatically.
---