Vibratory Bowl Feeder Automatic Feed Rivet Riveting Machine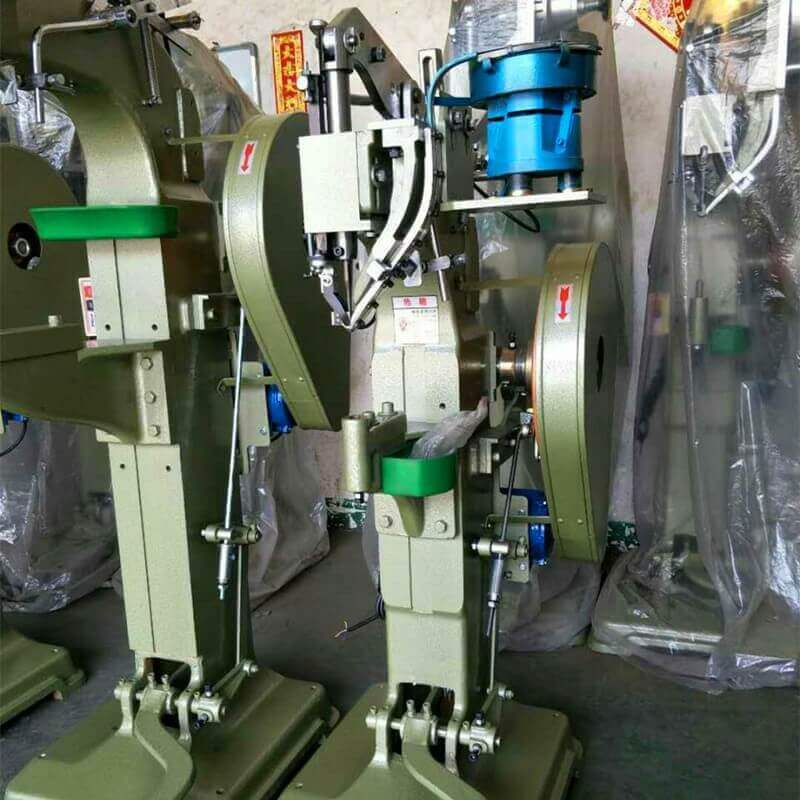 Vibratory Bowl Feeder Automatic Feed Rivet Riveting Machine
Vibratory Bowl Feeder Automatic Feed Rivet Riveting Machine, In some industries such as car rain wiper, cabinet hinges, bucket ring lever locker, they use 3mm diameter of rivets, with approximately 4mm top sizes. The automatic riveting machines must adopt Vibrating feeder for producing car rain wiper, cabinet hinges, bucket ring lever locker, etc. Read more about this model of riveting machines, please click this link https://rivetmach.com/products/vibratory-bowl-feeder-automatic-riveting-machine/
1. What is Vibratory Bowl Feeder?
Vibratory bowl feeders are advanced devices work to feed rivets, eyelet, grommet, snap button on riveting machines, eyelet grommet machines, Snap fastener machine. Bowls feeders are work when a randomly sorted bulk package of small rivets, to automatic feed rivets on machines, which perform high productive of the riveting process, eyelet grommet press, snap fastening.
Vibratory feeders are driven by the electrical motor, the conveyor chute gently shook down rivets, the bowl feeder is shaped to fit the rivets diameter and rivets shapes, rivets will gradually be shaken so that they are all aligned. The rivets will feed rivets automatically to the clamp, and be punched down by puncher toolings.
2. Why should use Vibratory Bowl Feeder for Automatic Feed Rivets Riveting Machine?
More stable automatic feeding rivets
Vibratory Bowl Feeder is more stable and reliable for feeding rivets, there is no any block situation in feeder channel. Some of the customers' eyelets or snap buttons are not regular shapes and size, in this case, it should adopt vibrating bowl feeder to avoiding feeder channel blocked.
The faster ratio of feeding rivets, eyelets, snap button.
The feeding ratio depends on the capacity of feeders. Vibrating bowl feeder has much larger and faster feeding capacity than the traditional bulk feeder. Some of the customers think that grommet press is very fast, while the grommet feeding speed is slower, laborers need to wait for grommet sliding downwards to clamps and eyeleting tooling, in this case, vibrating bowl feeder is more suitable for highest productive.
Especially suitable for rivets which small diameter and small top size.
In some industries such as car rain wiper, cabinet hinges, bucket ring lever locker, they use 3mm diameter of rivets, with approximately 4mm top sizes. The automatic riveting machines must adopt Vibrating feeder for producing car rain wiper, cabinet hinges, bucket ring lever locker, etc.
3. Vibratory Bowl Feeder Automatic Feed Rivet Riveting Machine Video Photos
Vibratory bowl feeder automatic riveting machine is new designing for customers' needss. Rivetmach has the ability to meet customers requirement for higher productive and more reliable machines.