Rivets
To service our customers better, Rivetmach has built a supply chain with many qualified cooperation factories, We are producing riveting machine, eyeleting machines and snap button fastener machines. Cooperation factories are producing rivets, eyelets, and buttons.
To be conformity with machines, due to Automatic Feed Riveting Machine is very size sensitively.

Qualified rivets and eyelets

, we warranty good quality machines as well as rivets and eyelets.

Factory direct price

, the lower price than the market,

To save time, save shipping

and customs clearance costs for customers.
One-stop service, providing the complete range of goods or services that a customer might require.
Quick Details
Product Type: Rivets
Material: Iron, aluminum, brass, stainless steel, etc.
Color: Silver, Antique Brass, etc.
Size: Customized
Surface Treatment: Zn-plating, Ni-plating, Cr-plating, Tin-plating, copper-plating, the wreath oxygen resin spraying, the heat disposing of, hot-dip galvanizing, black oxide coating, painting, powdering, color zinc-plated, blue-black zinc-plated, rust preventive oil, titanium alloy galvanized, silver plating, plastic, electroplating, anodizing etc.
Application: Baby Prams, Foldable Chair, Clutch Plate, Ironing Board, Shopping Trolleys, Drying Frame, Aluminum Ladder,  Brake Shoe, File Clip Folder, etc.
Rivets are widely work in many industries, which include automotive, instrument, electrical equipment, household appliances, mechanical equipment, daily living equipment, electronic sports equipment, light industry products, sanitation machinery, market/ hotel equipment supplies, artistic etc.
Packaging and Delivery
Packaging Details: Inner plastic bag, outer carton box, the protective woven bag is optional and we can also pack products according to your requirements.
Lead Time: 10-15 working days, It will be based on the detailed order quantity.
Two Typical Rivets
Rivets for Foldable Chair, Shopping Trolleys, Baby Prams.
Standard Rivets size is available, also can do customized according to need.
Solid, rust-proof and durable, easily attached using Riveting Machine for Camping Chair
Ideal for two tubes connected such as Folding chair, Camping chair, Beach chair, Baby stroller, Shopping trolley, etc.
Rivets for Clutch plate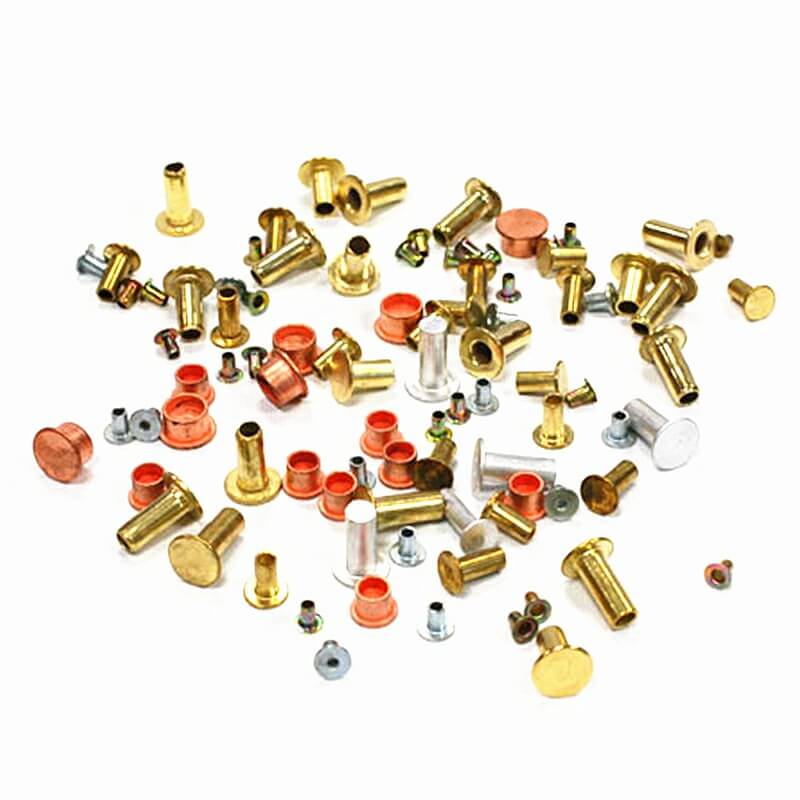 Our Cooperator Rivets Factory View